USS Guide MSO (447)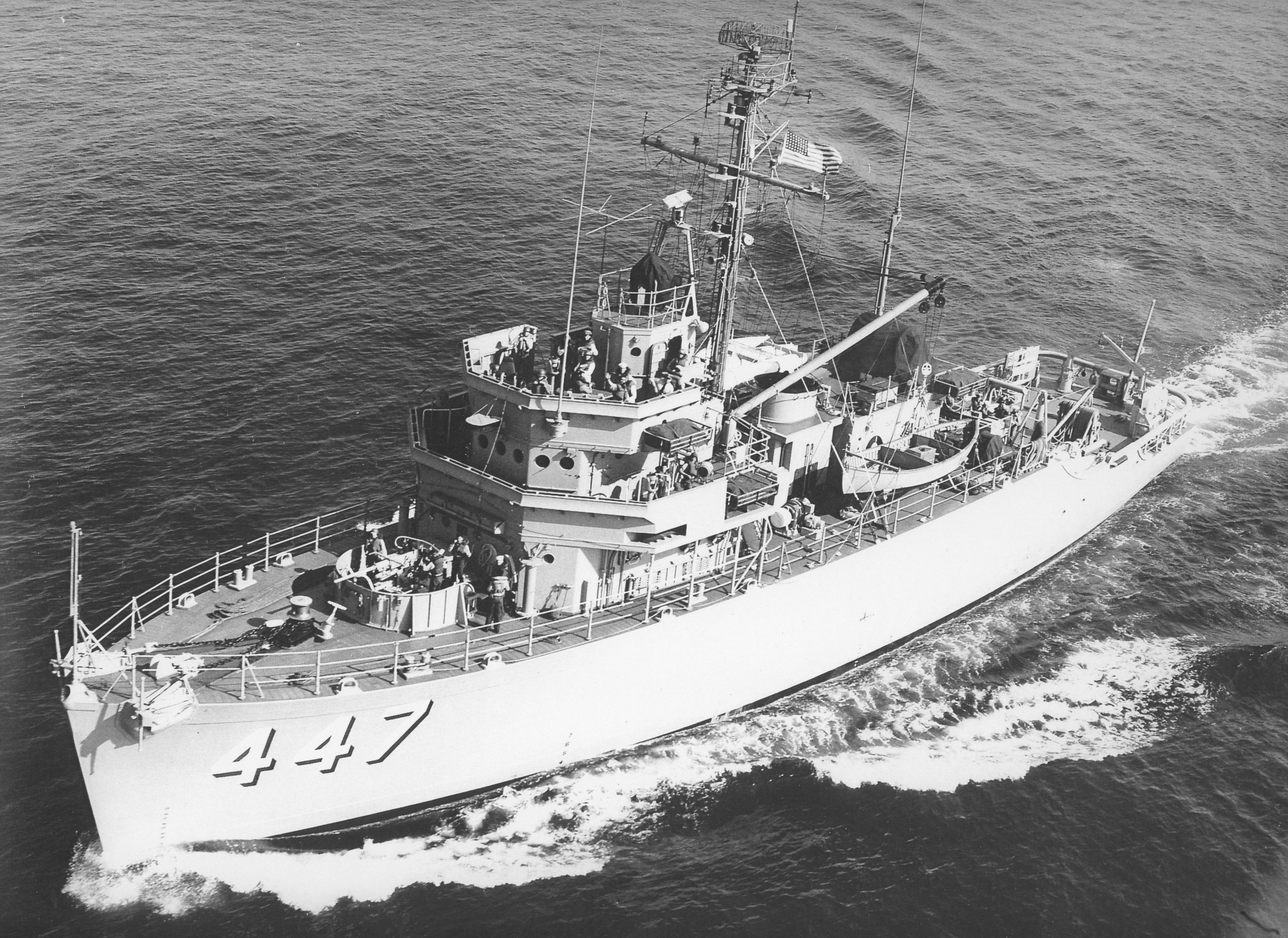 Ocean Going Minesweepers (MSO)
Minesweepers have been in operation since World War I and originally involved a simple metal detector, which sailors used to locate naval mines. This practice was dangerous not only from the risk of missing and detonating a mine, but also because the enemy would be making the task harder for the sweepers by keeping them under constant, heavy fire. Minesweepers were greatly admired by their peers because of their bravery.
The Aggressive-class minesweepers used AN/SQQ-14 mine hunting sonar to locate moored or bottom mines. They used electromagnetic cables to set off mines or other cables to cut their mooring lines, and various magnetic and acoustical devices to set off mines. Toward the end of their use, the class also employed remote submersibles like Super Sea Rover to locate mines.
The Guide underwent a 3-week upkeep period at Guam. She arrived off the coast of Vietnam 1 June to begin the first of three periods of "Operation Market Time" anti-infiltration patrols to deny movement of war supplies to the Viet Cong. Her first patrol terminated 30 June. Subsequent patrols were carried out 25 July-12 August 1965 and 18 September-5 October 1965. Following a liberty call at Hong Kong, she paid a 2-day visit to Iloilo City, Panay, Republic of the Philippenes. She opened for general visiting 25–28 October and contributed books and food to assist in America's people-to-people program of international friendship.
The Guide returned to the waters off Viet Nam for additional patrols in late 1969 and early 1970. While on patrol the ship and crew engaged the enemy in a ship-to-shore fire-fight that resulted in the crewmembers being awarded the Combat Action Medal.
Information Courtesy of Wikipedia